Are you looking for expert tips about how to increase Fiverr impressions, clicks, and views? It is a very common question that Fiverr sellers ask most of the time. But before I start, I want you to clear one thing in your mind.
In order to make money from Fiverr, it is necessary that you know a job well or you are an expert in this job. I mean you have to have related skills! 
I'm sorry if you don't know how to do a job and expecting to be successful on Fiverr. The fact is that you can't succeed on Fiverr in that case… Let's begin with the tips and tricks!
---
How Should You Start?
First of all, you have to figure out your skills! I mean what can you do at its best? Think about yourself and find out what job can you do for earning from home?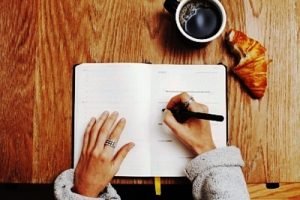 The best way to start making a gig is to take a piece of paper and write 5 skills that you have. Things that you can actually do.
Now that you've figured out what skills you have and what can you do on Fiverr, now it's time to make a Gig!
Make Multiple Gigs
When you have written 5 skills, then start making your gigs on Fiverr. If you are not getting more views, that might be because you only have one gig.
If so, then diversify your profile and make multiple gigs in the same category.
This will give you more impressions and ultimately more clicks, and even if in the long run you don't keep all of these gigs, it'll be a great way to help you figure out what you're selling that people are actually buying.
Keep the Gigs Related to Each Other
 Try to keep all these things related to each other. That is, if one gig is related to web designing and the other is to video editing, there is a chance that you will not be able to succeed on Fiverr.
Never mix up multiple skills in a single profile. 
Use good grammar in the gigs and try to be professional.
Never Copy Paste Gigs
Remember not to copy-paste a gig from other Fiverr sellers! 
Pick up the details about your skills and what your gig is about in your own words. It will also help to increase Fiverr impressions, clicks, and views.
Also, write it clearly in your gig that any buyer should contact you before buying any of your gigs so that you can tell the buyer if you can do it or not.
Cross-Promotion of Your Gigs
Another trick that you can use is to put your gigs within your gigs.
For example, if people look at your gig for content writing, they will also see mention of your essay and story writing services gig as well. Cross-promotion of your gigs inside your gigs is a perfect way to highlight what you have been offering.
Use Targeted Keywords
Use keywords in your gig title and description. It will help your gig to appear in the top searches.
You can get a basic idea about keywords and keyword research here: What Is Keyword Research And Types Of Keywords
When people will find your gig by search, it will increase your Fiverr impressions, clicks, and views.
For example, if you are selling a gig about "Fixing WordPress Errors", target it at least three times in the description and two times in the title of the gig.
For example, you can write the title as:
"I Will Build WORDPRESS Website or WORDPRESS Theme Customization"
Notice how I mentioned the keyword WordPress twice in the title and targeted it in capital letters. It will increase the chances for your gig to appear in the search results.

Also Read this: What Are Impressions On Fiverr And How To Get Impressions
Share Your Profile
When you talk about how to increase Fiverr impressions, clicks, and views, Social Media is a good choice. Use social media to promote your gig.
Share your gig in Facebook groups, pages, twitter, and LinkedIn. You may also get some orders from LinkedIn.
Buyer Requests
Fiverr impressions, clicks, and views can also increase by sending buyer requests regularly.
To send buyer requests, go to your Fiverr Dashboard > More > Buyer Request, there you can see custom buyer requests.
Read the description of each buyer request carefully, find a job matching with your skills, write a good offer, and send an offer (Gigs) to those buyer requests. Your Gig impression and views will also increase.
Stay OnlineMaximum
Staying online most of the time will also increase the impressions, clicks, and views of your gig.
Try to stay online as much time as you can. It will help your gig to appear in search results and increase your sales too.
These are few expert tips about how to increase Fiverr impressions, clicks, and views. If you follow these tips and tricks, you will see a clear increase in your Fiverr stats including impressions, clicks, and views.
But always remember to be patient about the results. Because patience and hard work is necessary to be successful in any filed. Leave a comment below if you have any questions!