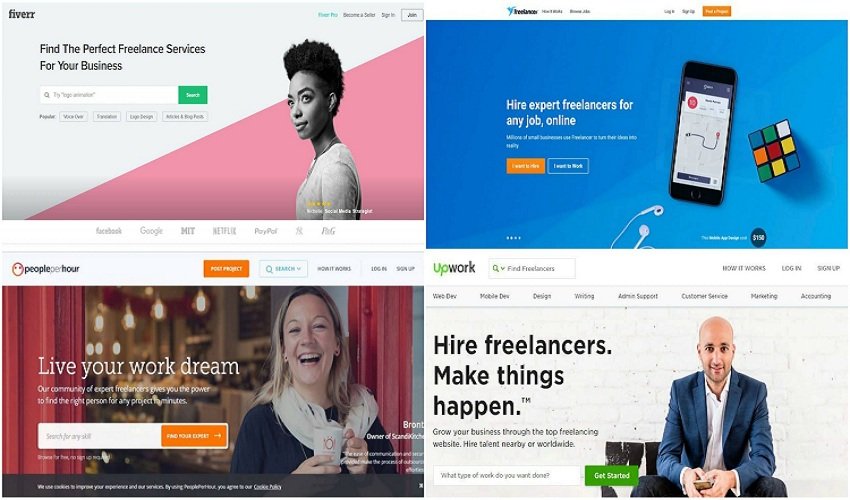 Given the growing trend of freelancing in Pakistan, the question is also how to easily extract and use the money that is being earned through freelancing marketplaces such as Upwork, Fiverr, and Freelancer.
What are many ways you can withdraw this money? Therefore, this article of mine will guide you about all the ways by which you can withdraw the money earned from these three sites namely Fiverr, Upwork, and Freelancer while living in Pakistan.
First of all, I will talk about the method of withdrawal of money received from Fiverr.
Fiverr allows you to withdraw money in different ways, including the most Important three is direct bank deposit via Payoneer, bank transfer, and Fiverr Revenue Card.
The best and safest way is bank transfer. In the bank transfer, You can withdraw up to 10,000 USD per transaction and there is no monthly limit. While PayPal is not available in Pakistan.
Last but not least, I prefer the Payoneer Revenue Card instead of the Fiverr Revenue Card. But If you want to withdraw a small and instant amount, Payoneer also offers Jazcash and MobiCash option. In this way, you can get money out from Fiverr.
Like Fiverr, Upwork also facilitates the withdrawal of money with the help of Payoneer.
With the help of Payoneer, you can withdraw money quickly. But like Fiverr, in Upwork  Payoneer also charges a hefty fee to get the money out.
Anyway, the process of getting a card by registering in Payoneer takes more time. And sometimes there are problems that the card cannot be made. Therefore, this method is a bit ineffective and might not sound feasible.
While transferring local funds is an easy and inexpensive way to get money from Upwork. So this is the best option for you.
Therefore, with the transfer of local funds, you receive only 5 USD (also through Upwork) per transaction and you send your payments directly to your bank account in 1-2 working days.
Skrill is also an option to withdraw money, but it is also a rarely used and less feasible option. Well, that's the way to get the money out of Upwork.
Now let's talk about freelancer۔ In Freelancer, I am currently talking about ways to withdraw money through PayPal, Skrill, and Freelancer Debit Card.
I am also talking about the method of direct payment to customers' bank accounts using Express withdrawals (currently limited to a select number of countries) including Pakistan where this facility is available.
But where this facility is not available, Wire transfer is used. But PayPal is not available in Pakistan, while skrill is rarely used.
So for me, Express Transfer is the best and most useful option to withdraw money from a freelancer. Most people only know how to work but do not know how to get the fruits of labor.
Hopefully, you have learned how to withdraw money from various freelancing sites in the most effective and cheapest ways while living in Pakistan.
Also Read: How To Rank Your Fiverr Gig On The First Page: Tips And Tricks